Home
It's Almost That Time of the Year Again!!!!
70th Annual Michigan Bean Festival
Labor Day Weekend Fairgrove, MI - September 2nd - 5th!
Check back often for updated information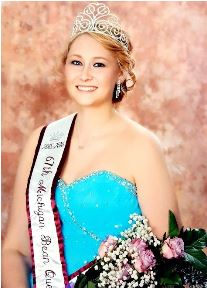 During my reign, I have been trying to represent this industry in the most positive way possible to show our growers the upmost support. We have done so by going to as many agricultural parades and events as possible.
Both myself and my runner up, Cheyanne, have so much respect for all of the hard working growers in the dry bean industry and for all they do to make this industry in Michigan thrive. This past summer was actually the first time I have gone to the Bean festival and I can now say I will continue the tradition, because of how much fun I had. The festival was an experience I will never forget in my life. For all of this I have to thank the Bean Festival members and volunteers for all of your hard work and numerous hours spent on making the festival perfect, the festival supporters, the Michigan Bean Commission, my encouraging family for all of the support and help they have given me this past year, along with all of the dry bean farmers who make this festival and industry thrive in our gorgeous state.
Thank you once again for your endless support and I can't wait to pass this honor down to the 68Th Michigan Bean Queen for the 2016-2017 year.
Nicole
The Bean Festival is looking for some new volunteers. We have many spots that need to be filled before the next Bean festival. If you are interested in volunteering, please contact us.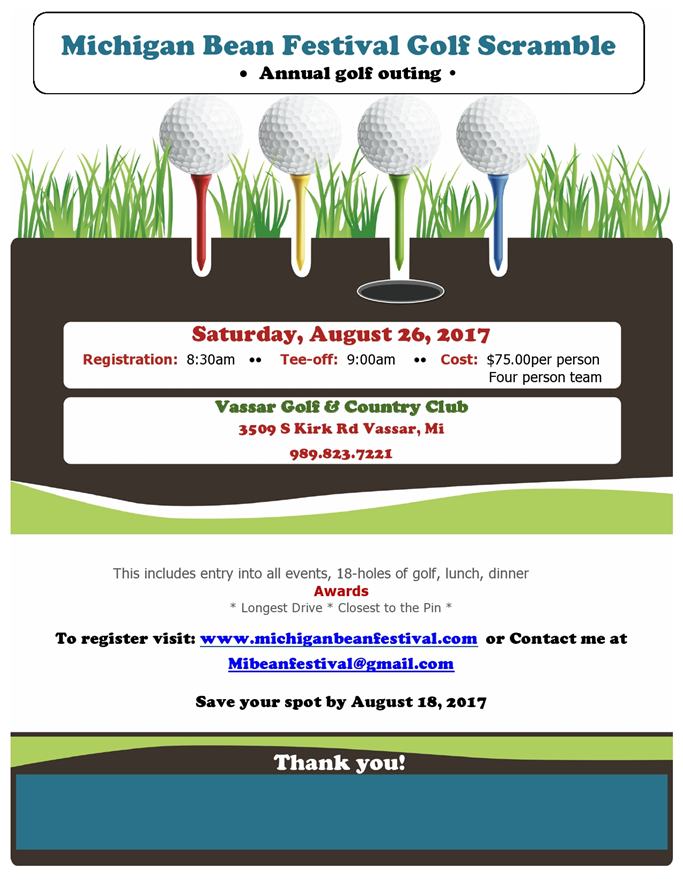 Click here or on Flyer for printable registration form